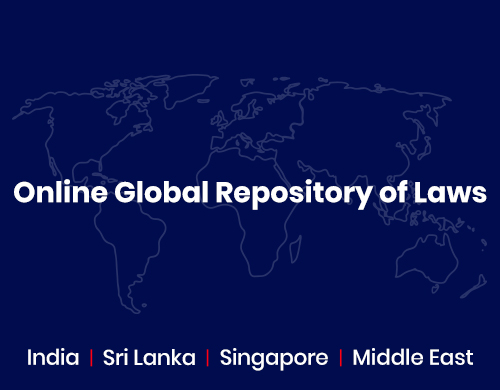 Compfie Law is one of the world's best online global repositories of laws and legal research resource combining Indian and international Acts, Rules, Regulations Schemes, statutory notifications, relevant case studies and legal perspective designed especially for you. With more national and international legal content than any other source, Compfie Law is your one stop platform for an easy-to-use interface for all your legal references at your convenience.
Our legal research and information platform contains all landmark and important judgements and awards pronounced by the Supreme Court, Various High Courts and other judicial forums, opinions and articles written by experts on Global legal matters are captured for comprehensive and detailed understanding for countries like India, Srilanka, Singapore and Middle East.
Worldwide information in one login
Legal Content with relevant case studies
Time saving search options
Latest content at your fingertips
Whenever and wherever you need it, access to critical legal updates on data with notification alerts.
Compfie Law is an online product designed and owned by Aparajitha Corporate Services Pvt Ltd, India's No 1 Service provider for Compliances. Our 20 years of experience in the compliance market across 100+ industries has given us an eagle eyes view on the shortcomings of the legal and compliance market to get detailed insight on the legal updates regularly with explicit understanding of the laws with case studies for its readers.